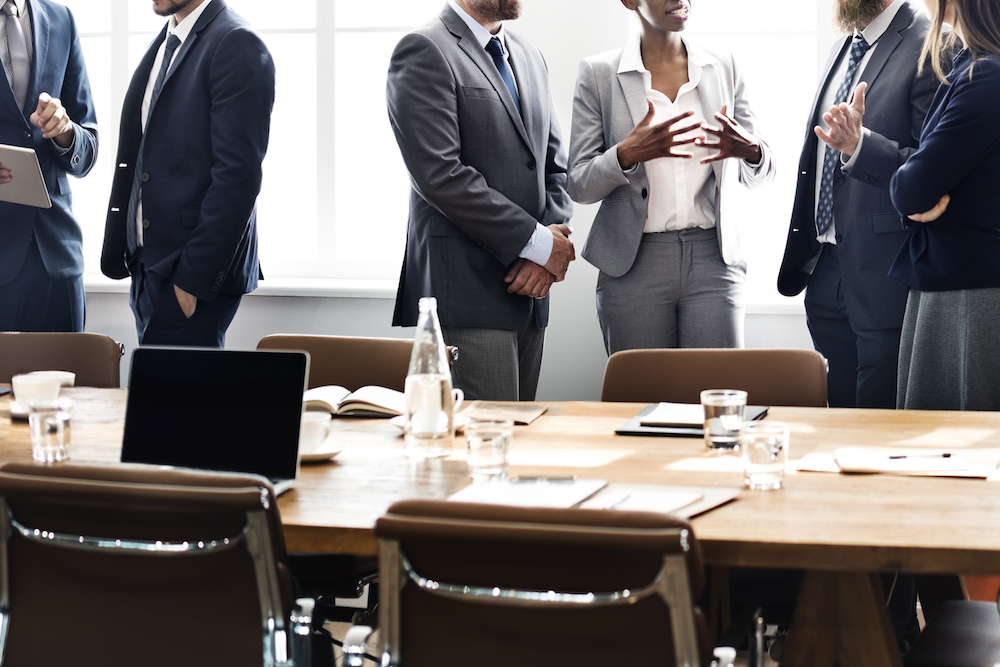 Duane Morris LLP recently issued the following announcement.
GDPR: How It Affects Your Business in Singapore and How You Can Remain Compliant
May 17, 2018 | Singapore | Duane Morris & Selvam LLP
Duane Morris & Selvam and OpenDNA will present a seminar, "GDPR: How It Affects Your Business in Singapore and How You Can Remain Compliant," to be held on Thursday, 17 May 2018 at the firm's Singapore office.
Programme
Registration and Networking: 9:00 a.m. - 9:30 a.m.
Presentation on GDPR by Ramiro Rodriguez: 9:30 a.m. - 10: 00 a.m.
Presentation by Jay Shah of OpenDNA: 10:00 a.m. - 10:30 a.m.
Q&A: 10:30 a.m. - 11:00 a.m.
REGISTER by 10 May
About the Program
Replacing the 1995 Data Protection Directive, the European Union's General Data Protection Regulation (GDPR) aims to bring in a single set of data protection rules for the 28 member states and give control back to citizens and residents over their personal data, and to simplify the regulatory environment for international businesses. The GDPR comes into effect on 25 May 2018 after a two year transition period during which time companies with data on EU residents and/or with an office in the EU are meant to have implemented a compliance regime. According to the latest Global Forensic Data Analytics Survey from EY, only 12 percent of relevant businesses in the Asia Pacific region have a compliance plan in place. Ramiro Rodriguez will provide a practical overview of how the key principles affect your business in Singapore and the best ways to remain compliant.
The new GDPR rules provide an opportunity for savvy businesses to gain a competitive advantage over others by leading the charge, strengthening their brand equity and retaining customers' trust and loyalty. Jay Shah will talk about OpenDNA's artificial intelligence system that combines machine learning, neural networks and natural language processing to build detailed psychographic and behavioural maps of users so that they can have a personalized experience.
Speakers
Ramiro Rodriguez, Director, Duane Morris & Selvam, is an international commercial and disputes lawyer. He is a member of the Corporate, Corporate Finance, Private Equity and International Arbitration groups. Ramiro is a Latin American lawyer who has been based out of Asia for over a decade and is qualified to practice law in Colombia, England and Wales, and in Singapore as a foreign registered lawyer. Ramiro's client base includes startups and mature companies dealing with innovative financial and technological products, private equity funds, entities in the marine and offshore oil and gas sectors, financial entities and multinationals in the retail sector.
Jay Shah is the Founder & CEO of OpenDNA, a publicly listed company (OPN) on the Australia Securities Exchange that has operations in South Africa, Australia and is headquartered in Singapore. Jay is a technology visionary and the designer behind OpenDNA's AI technology. He brings 20 years of serial entrepreneurship, having founded numerous technology companies in Europe, North America and Africa, ranging from Content Management Systems, VoIP & GSM Mobile Telephony as well as launching a technology incubator in the UK. It was Jay's vision about the user owning and controlling their own data to be able to then personalize their experiences of the internet that led to the development and launch of OpenDNA.
Original source: https://www.duanemorris.com/events/gdpr_affects_business_singapore_remain_compliant_0518.html